What It Means to Study with Kaya
The past 18 years of teaching therapeutic Yoga and nine years of training teachers has been an unfoldment of love. This work is direct and meaningful. It is gritty, and refined. It is real and divine.
It is an honor to share the gifts of Vedic wisdom that my teachers so generously shared with me. Over many years of deep, chest-to-chest study with my teachers, I have taken the vast sea of Vedic wisdom and learned to deliver the teachings in a format that is digestible, nourishing, and easily assimilated. What comes is a style of Yoga that is profoundly deep, but meets the realities of modern life.
Yoga offers the promise of deep transformation of every aspect of your life. When studied with dedication and integrity, these practices will open you to a view of yourself from the eyes of god. From this perspective comes limitless possibility.
As the culture of Yoga grows in the West, it is up to us as teachers to offer students practices and viewpoints that uplift and offer deep rejuvenation.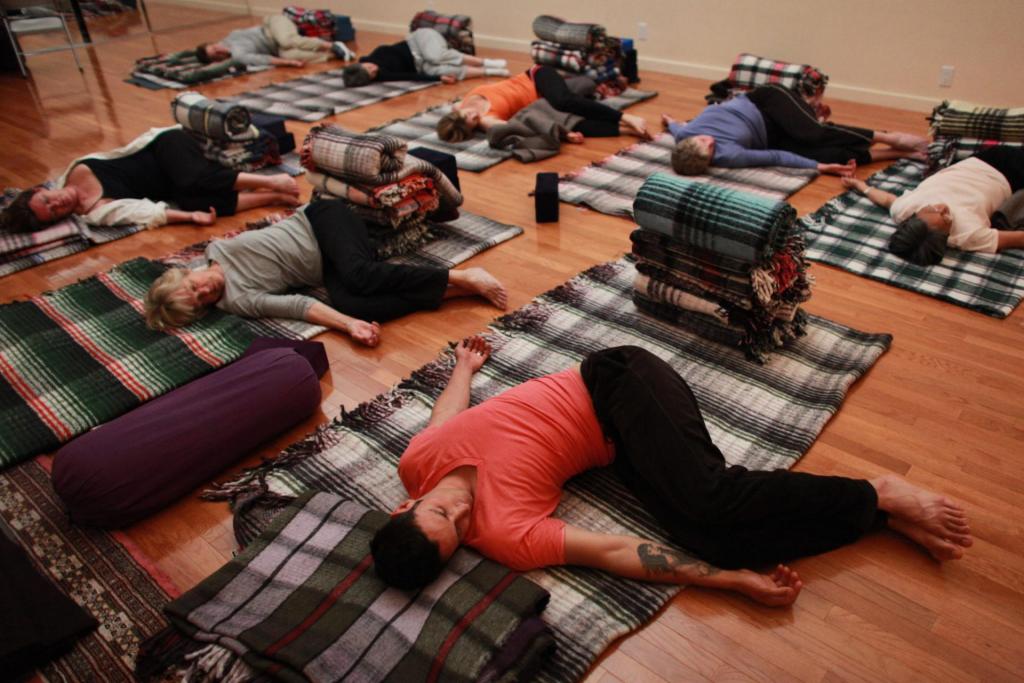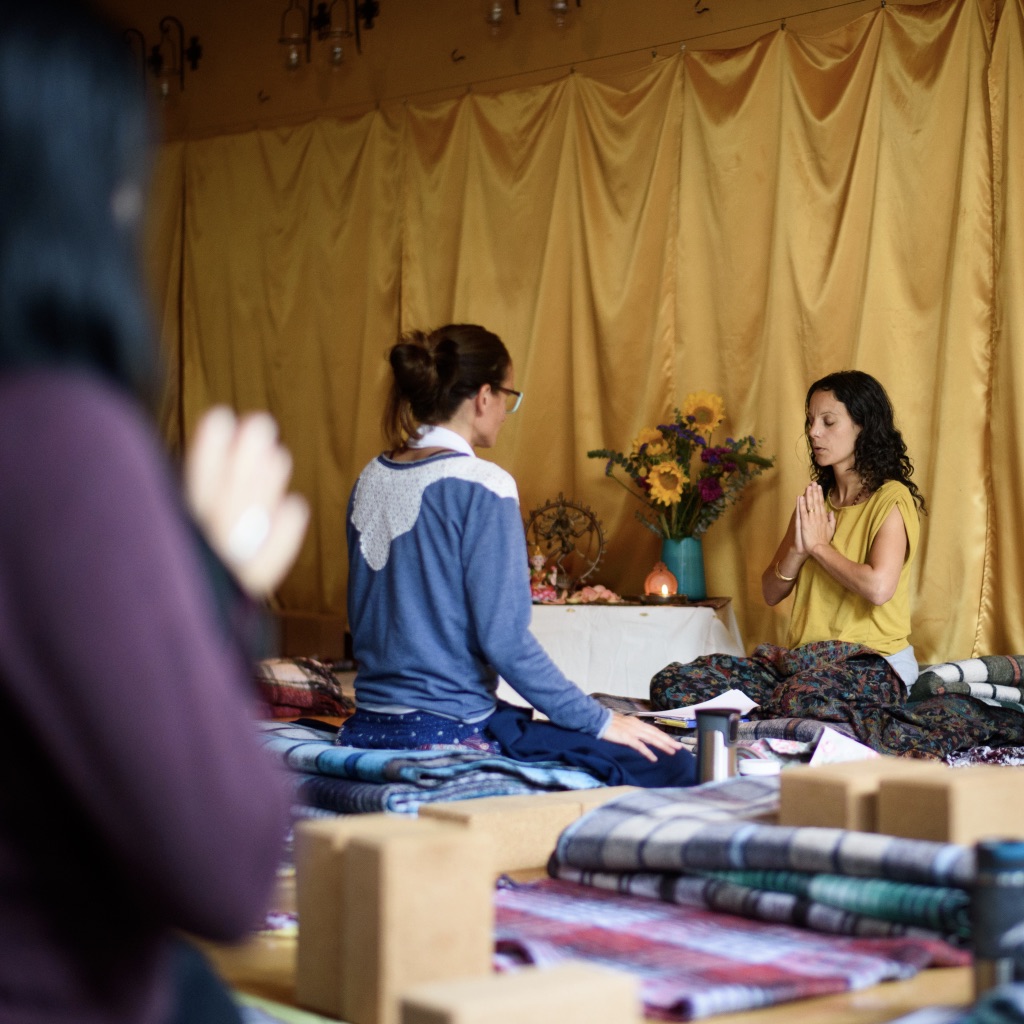 Who Resonates with this Work
I love guiding anyone who is dedicated to this path — those who have done the foundational work (and more) and are looking to go deeper.
What I offer goes beyond the basics — this is "graduate level" Yoga training, suited for Yoga teachers and dedicated yogis who want to expand into a new, richer understanding of Self. That means letting go of pushing and striving, and rediscovering Yoga as the nectar it is meant to be.
Join an upcoming SRY training if you are:
An experienced yogi looking for a deeper, more inward-oriented practice.
A Yoga teacher looking to incorporate a full spectrum Vedic perspective and lifestyle into your profession.
Looking for effective ways to use Yoga to address the underlying cause of chronic pain, stress, exhaustion, or depletion.
Seeking a supportive sangha of like-minded Yoga teachers and practitioners who are inspired to do the work it takes to grow.
Ready for a way to think about and practice Yoga that is completely different from what is being taught in most modern Yoga studios.
Reflections from students
Invaluable knowledge

"I have been a student of Kaya's for about six years and have gained invaluable knowledge in the areas of spinal release, traditional teachings of yoga, and tools for quieting the mind." 
Barbara, SRY Teacher
"The real deal"

"Kaya is among the best of the best. She is an authentic, grounded, deeply knowledgeable, experienced teacher. If you have developed quite a bit of body and mind knowledge on your journey and are looking for 'the real deal' and a teacher who really is a companion on the way Kaya is a teacher you should meet." 
Jen, Yoga Teacher

We feel cared for and nurtured

"Kaya brings the best quality of a master to her teaching – discernment. In her presence, we feel cared for and nurtured. She honors the tradition of Yoga, its depth, its beauty, and its complexity." 
Katy, Yoga Therapist in Training

A joy to work with

"Kaya's teachings are always deep, thorough and well-thought out. She is an expert at delivering and she is a joy to work with." 
Beth, Yoga Therapist

A dharmic guide

"I'm so glad I found you Kaya. Thank you for guiding me towards where I'm meant to be, dharma-wise, and pointing out my blind spots. I think of you every time I teach and how you've taught me almost everything I know." 
Lauren, Yoga Therapist

A soft, but grounding presence

"Kaya has a soft, but grounding, presence in the room. She holds a very nurturing space for everyone to invite us to surrender into the asanas, into the breath, and into ourselves." 
Elaine, Yoga Therapist

Train In Person
Immerse deeply in trainings that cultivate therapeutic Yoga skills and wisdom to soothe the mind. Learn to apply SRY principles with diverse bodies, be part of a supportive sangha, and experience personal healing and transformation.
Train Online
Go deep in your Yoga education from anywhere in the world. Online offerings inspire and augment your expertise by bringing in new therapeutic principles and Vedic teachings designed for immediate, real-world application.
A Note about In-Person Trainings
The Supreme Release Yoga (SRY) style is different from modern forms of Yoga (learn more about SRY). Online offerings and mentoring are open to anyone, but in-person programs require an introduction to SRY. I run a one-day training called SRY Fundamentals that usually runs the day before other immersions. If this is your first time working with me, sign up for SRY Fundamentals first and then you will be eligible to attend any of the other in-person immersions.