About Nectar of the Heart
Get deeply rejuvenated by a full day of blissful and transformational techniques to release blockages in the physical, emotional, and subtle bodies.
March 14, 2020
10:00 A.M. – 6:00 P.M.
Dayaalu Center Bainbridge Island, WA
To experience experience the nectar  of the heart is to allow for a merging of the gross and the subtle, the fire and the water, the outer and the inner…. it is to melt into the bliss of your being, the self-satisfied Self which allows all to be as it is. 
For this day, Kaya selects Supreme Release Yoga practices designed to release holding patterns through the whole spine, emphasizing the heart and pelvis for truly profound effects. The centerpiece of the day is a deep dive into understanding and resolving stuck patterns and  conditioning of the body, mind and emotions that hold us back from a satisfying life. You'll leave with deeply accessible, gentle and powerful techniques for your body, mind and heart.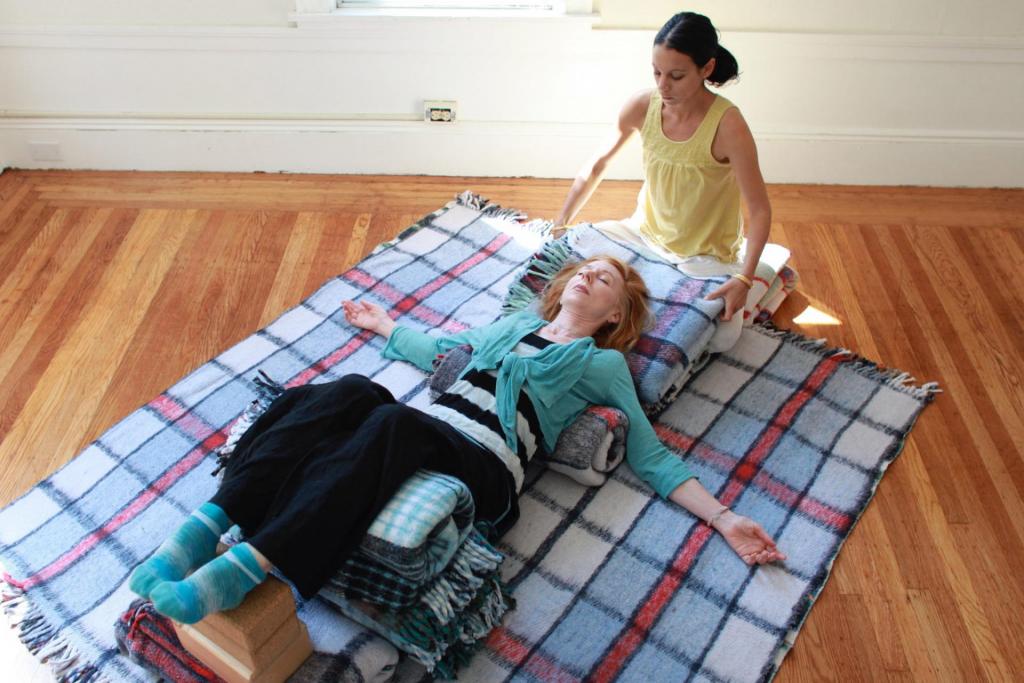 To cultivate the nectar of the heart, this daylong immersion weaves together several key topics and practices:
Traditional meaningful teaching stories of Śiva, the auspicious one with the moon in his hair, the one who resolves the poisons of life, the one who is constantly drinking the Nectar of Immortality. This will set the stage for the day.
A blissful SRY āsana sequence designed to release physical tension, holding patterns, and blockages along the spine with a special focus on the heart and pelvis.
Yoga Nidrā & Simple Accessible Mantra
Teachings on the Soma Nectar and the art of true Love – self-love, life-love, unconditional divine love.
This training is open to everyone . Yoga teachers gain 7 CEU hours.
The practices and philosophy shared in this one-day program will offer rejuvenation, heart opening, and resolution of emotional rollercoasters or dysfunctional patterns. You'll leave with a deeper Yoga practice, a more peaceful and stable connection to the nourishment within, and a repeatable technique for resolving stuck emotional and physical conditioning that trace back to the beginning of this life and beyond.
An exemplary teacher
""Kaya is an exemplary teacher and role model who encourages discovery and transformation.""
Bonnie
Yoga Teacher
Beautifully designed
""Kaya's trainings for teachers are beautifully designed — significantly layered for depth, yet simple and clear. Her presence is clear, deeply knowledgeable and she incorporates the principles of Yoga in context and content.""
Jen
Yoga Teacher
A true and skillful teacher
""Kaya is a true and skillful teacher. She has an amazing breadth and depth of knowledge that she brings into her work and she is also very grounded in reality.""
Barbara
SRY Teacher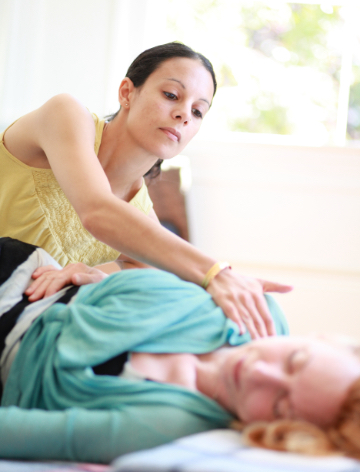 Learn to Do Supreme Release Yoga Therapy
To be eligible for this training, you must have previously attended a SRY Fundamentals Course or the equivalent. Email kaya@yogawithkaya.com or register for SRY Fundamentals on March 22!  
After this two-day immersion into SRY Yoga therapy, you'll be able to offer profoundly healing one-on-one sessions with clients who are seeking release and relief from pain, stress and tension on all levels, and you'll drastically increase your ability to earn a living doing what you love! SRY is a replenishing, compassionate, blissful, healing and transformative approach. It goes far beyond Yoga for physical wellbeing, weaving together the full spectrum of the Vedic viewpoint. SRY offers an effective framework that peels back the layers of misperception of Yoga to reveal the meanings behind the practices. What comes is compassionate clarity — free from rigidity — that allows each person to experience the nectar of Yoga in daily life.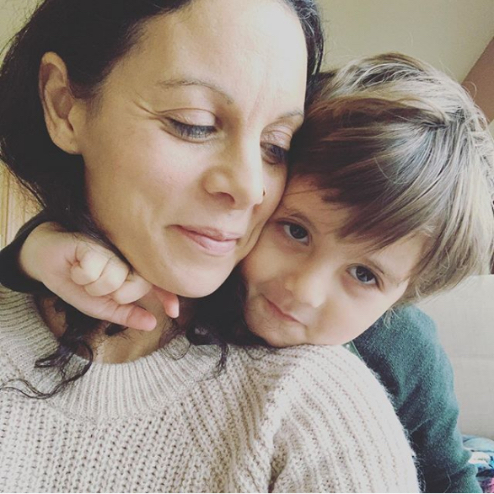 Learn tool-based Yoga therapies, traditional Vedic philosophy for the modern yogi and practical business skills.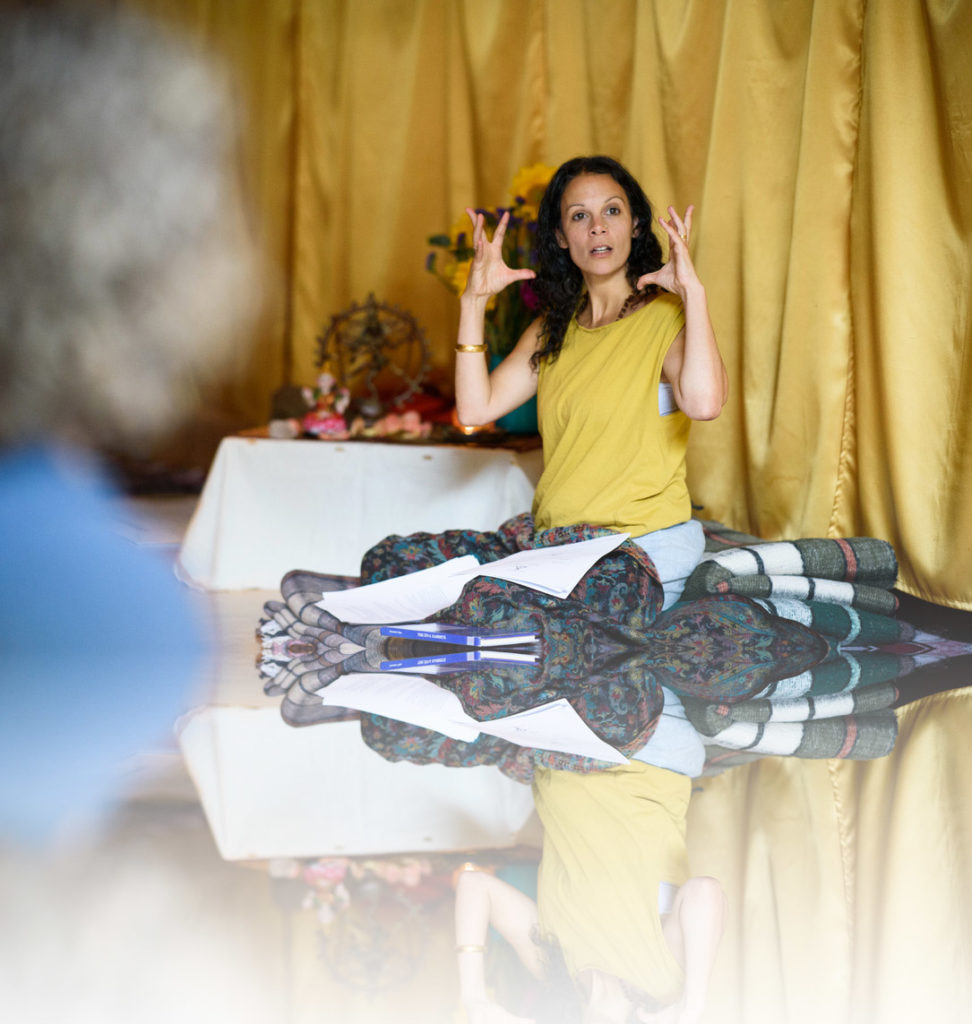 Hands-On SRY Tools
Learn and practice hands-on therapeutic tools in the Supreme Release Yoga approach to releasing spinal tension.
Systematic and Holistic Pedagogy
Engage in kinesthetic, tactile, auditory and visual learning capacities with a methodology for teaching teachers that allows you to successfully learn, digest and apply the material in the real world.
Healing the Healer
Retreat-like immersion in the techniques heals YOU while you simultaneously learn to apply those tools to others.
Sharing Sangha
Your community of supportive yogis grows and deepens as you spend time learning, partner pairing and healing together.
Our precious time in one another's presence is the classical way to learn healing techniques. As you delve into the direct experiences of profound yogic tools, you are emboldened to teach from a place of deep inner experience and integrity. Wonderfully, this means more healing and transformation for YOU on your path to learning to support others in their healing and transformation.