Supreme Release Yoga Fundamentals Program
A Practical One-Day Course for Teachers and Dedicated Yogis
Learn to teach Supreme Release Yoga (SRY), an intimately healing practice that can resolve pain and change lives from the very first experience.
April 17, 2020
9:00 a.m. – 6:00 p.m.
The Little Church, 5138 NE 23rd Ave, Portland, OR – Lodging Info Here
Dive into the practice and pedagogy of the most fundamental SRY poses to incorporate into your personal practice and teaching.
After this one-day immersion, you'll be practice confidently on your own, and have clear tools to guide groups or private clients through an authentic practice that reliably releases tension, resolves pain, quiets the mind and seats one in the true purpose of Yoga.
SRY Fundamentals makes you eligible for advanced trainings with Kaya, including Supreme Illumination (April 18-20).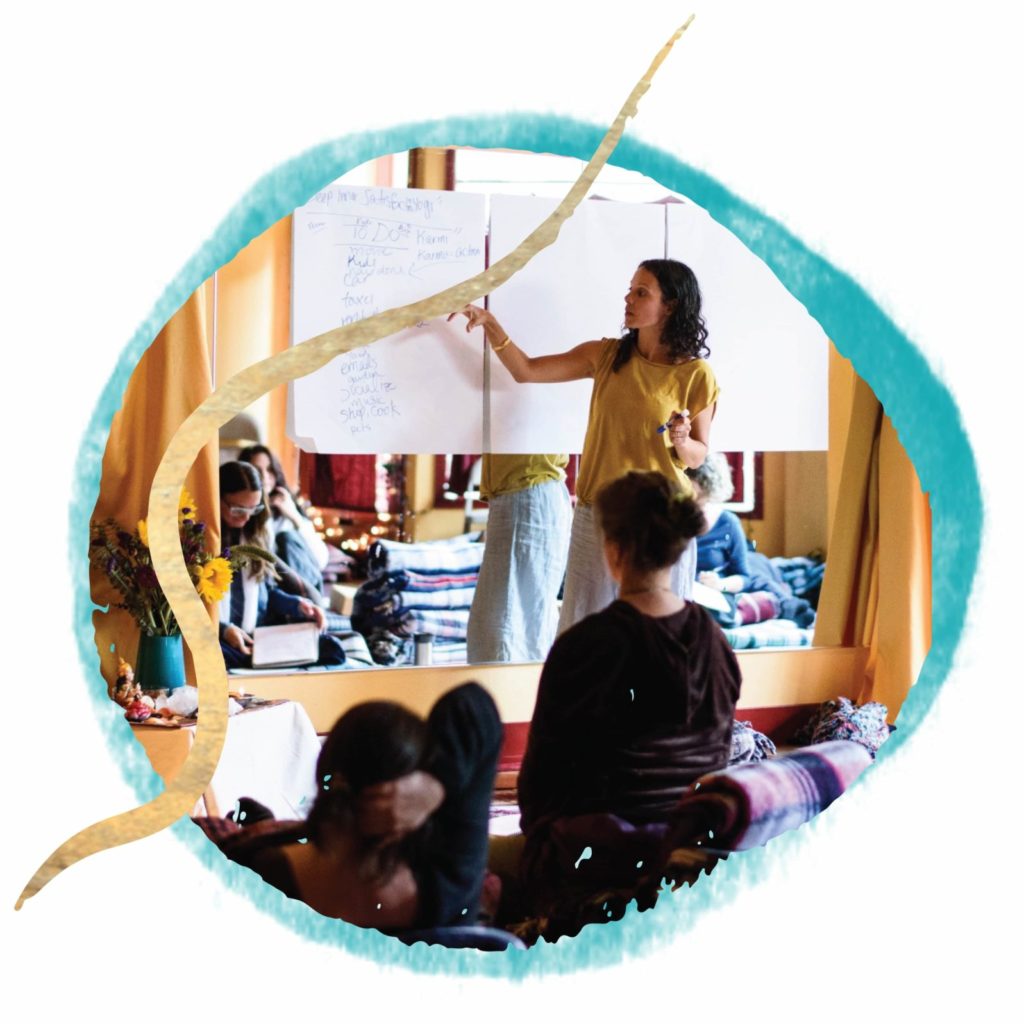 Register for ŚRY Fundamentals
April 17, 2020 9:00 a.m. – 6:00 p.m. The Little Church, Portland, OR
The most powerful poses for everyday practice

Teaching pedagogy to share each pose  effectively

Propping for different bodies

Hands-on teacher alignments

Sequencing

A deeper understanding of how to help students see the value of slowing down, doing less.

A look at the true purpose of Yoga and how it fits the SRY model of practice.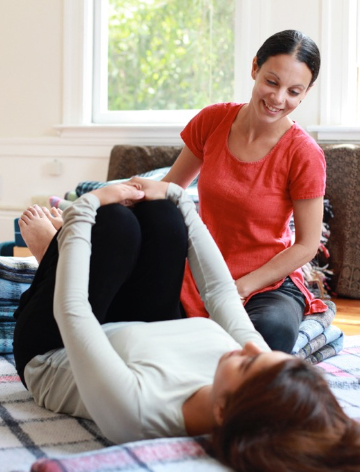 "Kaya's a teacher of unmatched and highest quality. She's authentic, grounded, deeply knowledgeable and experienced. Her programs are beautifully designed - layered for depth, yet simple and clear which has the student become experienced and confident in the material. Her approach is ordered but natural and excellent in all ways. Her presence is clear, deep, knowledgeable and she incorporates the principles of yoga in context and content."
With great reverence I bow in front of Kaya. She is a powerhouse of knowledge and not only knowledge that sticks but that is nourishing. Thank you!
Studying SRY really helped me to incorporate this supreme healing practice. Changed my life!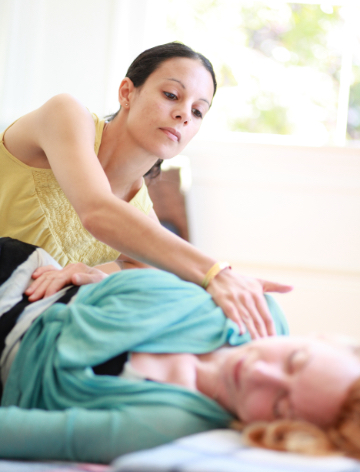 Learn to Teach Supreme Release Yoga
Gain direct experience and detailed pedagogy to guide others through SRY practice. You'll leave clear, inspired and confident with effective tools to help yourself and others with SRY and that gathers the inner nectar of bliss, satisfaction and rejuvenation.
SRY is a replenishing, compassionate, blissful, healing and transformative approach. It goes far beyond Yoga for physical wellbeing, weaving together the full spectrum of the Vedic viewpoint.
SRY offers an effective framework that peels back the layers of misperception of Yoga to reveal the meanings behind the practices. What comes is compassionate clarity — free from rigidity — that allows each person to experience the nectar of Yoga in daily life.
Register for ŚRY Fundamentals
April 17, 2020 9:00 a.m. – 6:00 p.m. The Little Church, Portland, OR
Learn tool-based Yoga therapies, traditional Vedic philosophy for the modern yogi and practical business skills.
Trainings with Kaya emphasize four key pillars:
Hands-On SRY Tools
Learn and practice hands-on therapeutic tools in the Supreme Release Yoga approach to releasing spinal tension.
Systematic and Holistic Pedagogy
Engage in kinesthetic, tactile, auditory and visual learning capacities with a methodology for teaching teachers that allows you to successfully learn, digest and apply the material in the real world.
Healing the Healer
Retreat-like immersion in the techniques heals YOU while you simultaneously learn to apply those tools to others.
Sharing Sangha
Your community of supportive yogis grows and deepens as you spend time learning, partner pairing and healing together.