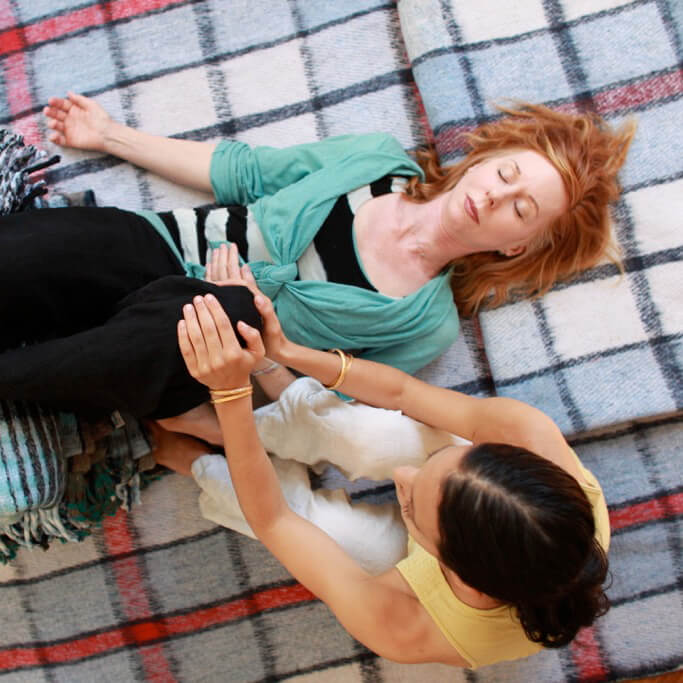 Vedic Counseling, Yoga Therapy, Ayurveda, Vedic Astrology
For the past 19 years, I've worked directly with clients and students seeking true healing and transformation. While my work has shifted to training the next generation of Yoga teachers, I still work privately with a select number of clients in Yoga therapy and Ayurvedic consultations.
This work is highly individualized for each person, but generally consists of meeting about two times per week for 1 to 3 months. We will work together to gently resolve the roots of tension, pain and stress in your body and mind using the most therapeutic Supreme Release Yoga techniques that can only be done one-on-one, or the principles of Ayurveda.
In addition, as the healing and transformation process unfolds, I may utilize the other limbs of my background, including Vedanta and Vedic astrology. What results is a deeply personalized transformative experience that will unlock your body's innate wisdom and reveal a sense of satisfaction in all parts of life.
Contact me using the form below to inquire about working one-on-one.
~ Kaya
Reflections from Past Clients
An expert in Yoga and Ayurveda
"Kaya was expert in using her knowledge of Yoga and Ayurveda to address issues that were specific to my needs. She was respectful of my sensibilities, was without judgment, and did not force an agenda. Kaya has the gift to get to the core of an issue, discuss it in a matter-of-fact fashion, and make information relevant and understandable. The experience has been very successful."
A sense of calm and exuberance
"I don't think that I have ever felt this open. I can now track an open path all the way from my head, through the inside front of my hip, and down to my toes. I also have a new sense both of calm and exuberance."
This Yoga has changed everything
"Because of you and your Yoga I no longer require a chiropractor after many years. This Yoga has changed everything. I finally get to feel peace in my body."