Deep Yoga Therapy, Vedic Wisdom and
Conscious Business Skills
It is incredible to have a successful yoga therapy career that supports my family and fits my yogic lifestyle and values! I love teaching teachers, compressing what I received in over a decade of investment of time and money in Yoga Therapy, Vedic Wisdom, Business Training and experience into digestible modules and mentoring. I design each teacher offering to be practical, purposeful and applicable to your personal practice and professional life.

Trainings with me are for yoga teachers who want to:
Advance your therapeutic skills
Boost your earning capacity
Grow your confidence with practical tools
Fulfill your hunger for deep wisdom and transformation
Immediately utilize what you learn with students and clients
Ways To Train With Kaya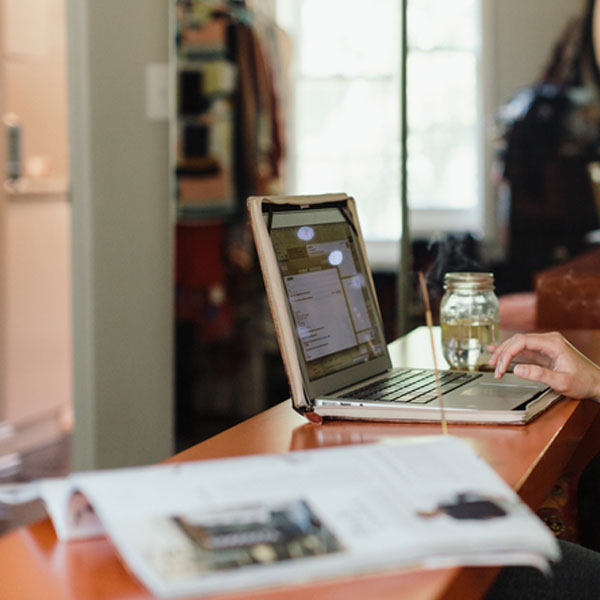 Mentor With Kaya
Personalized Support
To clarify and accomplish your goals. We work one-on-one on your needs from business vision and planning, to designing yoga offerings to trouble-shooting students and more. Get the direct support of  my attention, yoga therapy expertise, entrepreneurial experience, and  Vedic counseling.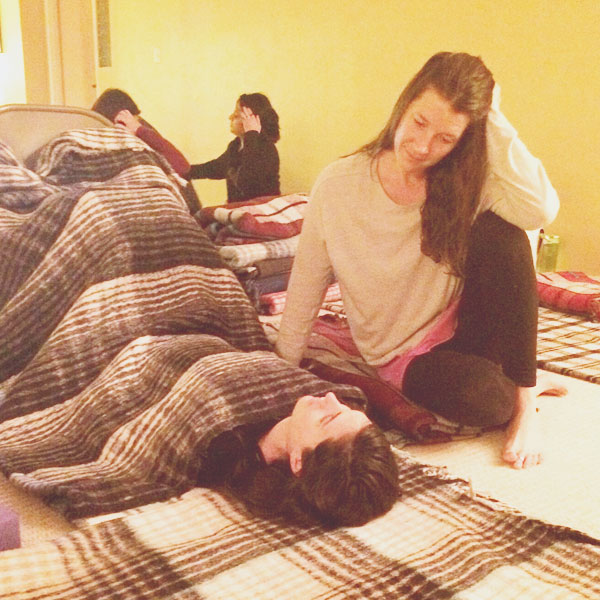 Train In Person
The Classical Way To Learn
For teachers who want to make an advanced and vibrant commitment to their skill. This is a boutique setting that cultivates, hands-on yoga therapy skills, engage all five senses in learning, practice on different bodies, cultivate community and experience your own personal healing and transformation along the way.
A Heartfelt Thank You From A Teacher

"A heartfelt thank you for this training. It offered a new depth to my personal and professional practice. I cannot stress enough, how grateful I am for your thoughtful preparation, your kind and compassionate delivery, the level of professionalism, and desire to educate."
Patricia, Therapeutic Yoga Specialist

Reflections From A Teacher

"Kaya's presence is delightful, caring, easy to follow. The information is delivered in a way that allows for processing and is filled with a light sense of genuine humor and deep wisdom. Every training with Kaya just gets better! Thank you!"
Jackie, SRY Teacher and Pilates Teacher
Shared Insirpation & Knowledge From A Teacher

"Kaya is rare in her focused instruction that inspires me and leaves me feeling that I've learned substantial tools that I can use. Thank you Kaya, for all that you've shared with us!"
Lauren, Yoga Therapist in Training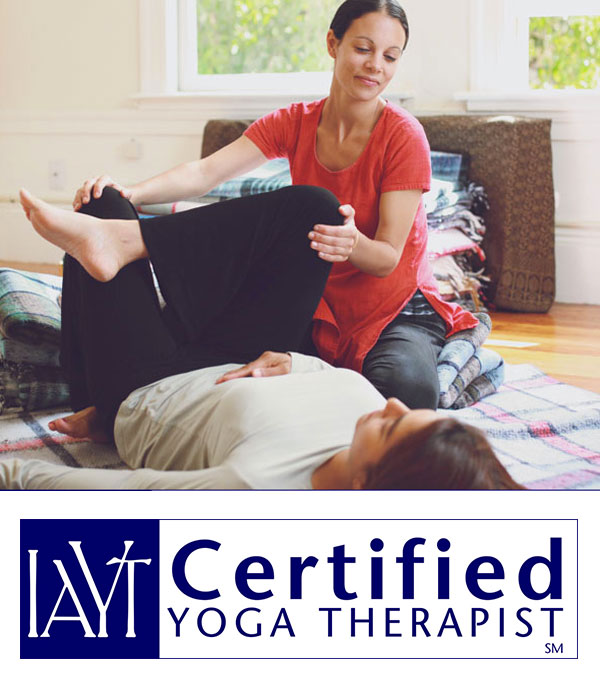 Kaya's Professional Bio & Experience
After encountering yogic teachings in 1999, I abandoned academia and launched over a decade of retreat, tutelage and formal training in Vedic tradition.
As an accredited Yoga Therapist and Teachers' Teacher, I've logged over 10,000 hours of credentialed study and teaching with work that integrates full spectrum of Vedic therapies – Yoga and Yoga Therapy, Pregnancy Yoga , Clinical Ayurveda, Vedic Psychology, Vedanta Philosophy, and Vedic Astrology. Long-time seekers, healing professionals, experienced yogis and teachers tend to resonate with my approach – a technical, direct, personalized and gentle system that emphasizes release as a means to transformation. I have benefited from direct study with brilliant teachers, including Dr. Sarita Shrestha, Rama Berch, Hart deFouw, Swami Dayananda Saraswati, and Swami Tattvavidananda. I am in private practice at my yoga therapy center in Northern California, where I live with my husband, a Vedic Astrologer, and our son.
Vedic Training and Accreditation
Vedic Training and Accreditation
Accredited Yoga Therapist,

C-

IAYT {highest National recognition)

Accredited

IAYT

Yoga Therapy Training Faculty

Accredited

YACEP {Yoga Alliance Continuing Education Provider}

Accredited ERYT500 {Experienced Yoga Teacher}, Yoga Alliance

Accredited RPYT {Pregnancy Yoga Teacher}, Yoga Alliance

Soma, Nectar of Rejuvenation Course, Dr. David Frawley, 2016

Two month Vedanta and Sanskrit Immersion, Arsha Vidya Gurukula 2011

Advanced Certification in

Jyotisha

{Vedic Astrology}, Vedic Vidya Institute and Hart deFouw, 2010

Intermediate Certification in

Vastu

{Vedic Design}, Vedic Vidya Institute and Hart deFouw, 2009

Foundational and Advanced Certifications

Hasta Samudrika

{Vedic Hand Analysis}, 2009

Ayurveda for Women's Health, Advanced Course, Dr. Sarita Shreshtha, 2009

Training and Apprenticeship for Teaching Teachers, Master Yoga Teaching Institute, 2008-2009

Yoga Business Certification, Master Yoga Teaching Institute 2008

Advanced Deeper Yoga Certification, Yoga for Your Back Certification, and Pregnancy Yoga Training, Master Yoga Teaching Institute, 2007-2009

Yoga Therapy Certifications, Master Yoga Teaching Institute, 2007-2009

Ayurvedic Practitioner and Classical Yoga Therapy Program,

Mount Madonna, 2009

with honors.

Areas of expertise include – digestion and nutrition, botanical medicine, women and children's health, classical yoga therapy, sanskrit, pulse analysis, western anatomy and physiology, ayurvedic anatomy and physiology, lifestyle counseling, ayurvedic psychology, disease process, clinical assessment, disease treatment, cleansing therapies, rejuvenation therapies.

Ayurvedic Health Counselor Degree, Mount Madonna Institute, 2006

Teaching Yoga Workshops Certification, Master Yoga Teaching Institute 2006

Private

Jyotisha

Tutelage, Col Puri, Rishikesh India, 2005

Certified

Svaroopa

®

Yoga Teacher {750 hours}, Master Yoga Teaching Institute 2004

Certified

Embodyment

®

Yoga Therapist, Master Yoga Teaching Institute, 2001
Professional Experience
Professional Experience
 Logged 10,000 hours combined training and in-the-field work with over 1,000  yoga therapy students and clients
 Mentoring Yoga Teachers, private practice 2014-present
  Master Faculty of Yoga Therapy Trainings at the Stress Management Center of Marin, 2013-present
  Co-Founder + Director of Emeryville Yoga Therapy Center, 2013-present
  Training Yoga Teachers and Yoga Therapists, 2010-present
  Chief Marketing Writer and Editor, Banyan Botanicals Ayurvedic Company, 2010-2011
  Ayurvedic Practitioner, private practice 2009-present
  Chief Marketing and Fundraising Writer and Editor, Master Yoga Foundation, 2006-2010
  Board Member, Master Yoga Foundation, 2006-2009
  Yoga Therapist, private practice 2004-present
   Yoga Teacher, private practice 2001-present
– Transform your life through deep healing and learning. –