Yoga therapist and educator Kaya Mindlin has been teaching and specializing in the "softer side of yoga" for 19 years. Her background includes 3,000 hours of formal training and study with masters of the Vedic Tradition, including Yoga Therapy, Vedic astrology, Ayurveda, Vedanta and Tantra. Kaya is a teacher's teacher with the ability to make traditional teachings powerfully meaningful for modern life. Her warm, nurturing and rich approach to wisdom and self-love inspire others to deepen their lives, work, and practice. Programs with Kaya are intricately planned and layered for depth and meaning, yet she remains responsive to the individual needs of students in each moment.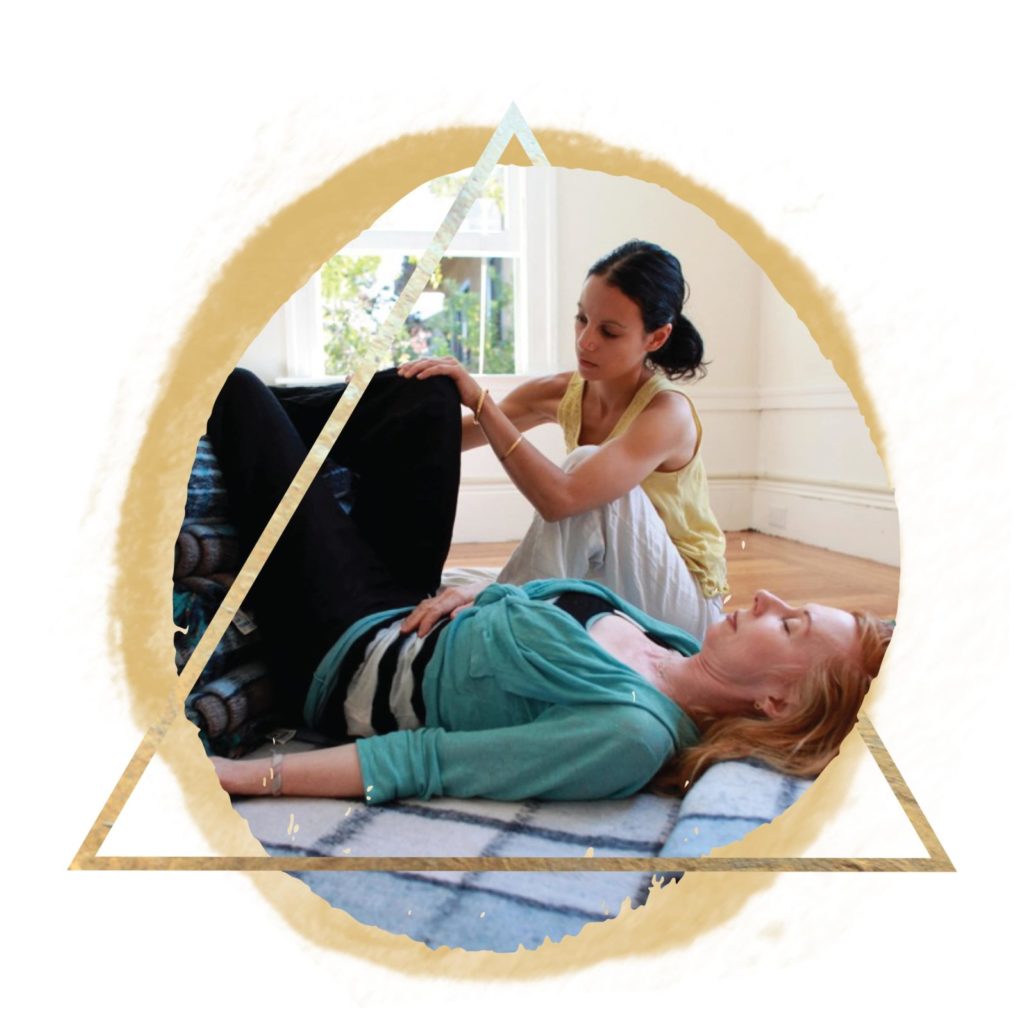 ŚRY or Supreme Release Yoga is an accessible yet advanced approach to yoga: accessible because it's gentle and highly adaptive, and advanced because it takes you directly towards yoga's supreme purpose. Combining asana, pranayama, mantra, a vedic viewpoint and contemplation, ŚRY nourishes and releases tension in both the physical and subtle spine. You are profoundly nourished and supported in ways that allow blocked, hidden, and painful conditioning that traces back through your past is to give way. SRY practice and teachings are not about effort or striving, but about revelation. What is revealed is the pure nectar that is the Self of the self. 
Kaya's work sustains yoga's fundamental purpose with practices that are adaptable to the needs of the moment and the individual. Yoga's intrinsic purpose shines through every aspect of Kaya's teaching and mentoring. Her programs are intricately planned and layered for depth and meaning, yet she remains open to respond to the present moment and the individual needs of students. Kaya weaves the modern human experience with the full spectrum of traditional Vedic wisdom – including yogic teachings, Ayurveda, Vedic Astrology, Vastu design, and sacred texts and ancient stories – into a rich tapestry that truly delivers yoga's promise and lovingly transforms your body, mind, and life.
Blissful Practice | Deep Philosophy | Technical Pedagogy
Send Kaya a Message
or Email Kaya@yogawithkaya.com
Educational Videos | Informative Interviews