Complimentary SRY Practice: Root Grounding
Calming & Grounding Practices.
Below find 1 video practice and 2 short audio practices.
This practice is calming, grounding, nourishing. Students find that they sleep better and feel calmer with these particular practices. You can open up a world within that has an inner divinity and stability that abides even amidst the most challenging of circumstances. 
You have a sanctuary within, which is present at all times.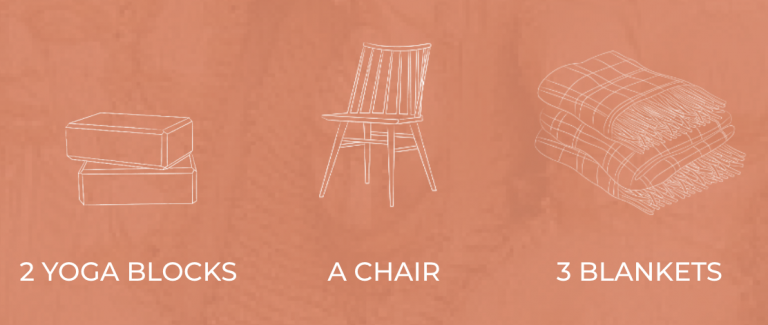 For the pose practice, you'll need some simple home yoga props (Blankets/bolsters, blocks, and a chair), one hour & comfy clothes. It is a restful, rejuvenating, & accessible practice to take you deep within yourself. You can use books for blocks, the seat of a couch for a chair, and make do with what you have available. 
Supreme Release Yoga Mūlādhāra Cakra: Grounding the Root
"In this body, is the sacred mountain, the vertebral column, it is surrounded by seven islands, there are rivers, seas, mountains, fields and divine beings presiding…  There are seeers and sages, all stars and planets, sacred pilgrimages and shrines and divine beings presiding… In this body is the nectar rayed moon, seated on the top of the spinal cord. It rays down nectar to nourish the body" – Śiva Saṃhitā
You have a sanctuary within, which is present at all times. 
Yoga educator since 2001, Kaya Mindlin has guided thousands of students world wide through healing, transformation and inner awakening. She shares the fullness of the vedic tradition in her work from practices to stories and teachings from sacred texts. Her approach makes traditoinal teachings accessible, meaningful, personal and deeply transformational.