Adhika Māsa, also known as Puruṣottama Māsa
"I am Puruṣottama. Beyond all that is perishable and all that is imperishable, I pervade and sustain all. My Supreme Abode Is You. I am in all beings abiding in the heart. That is the ultimate Being"
– Bhagavad Gitā, ch 15
Adhika Māsa occurs every 30 months. This sacred spiritual month is dedicated to the supreme being who's abode is within. This is a time that we are called inward. Still have the pleasure + enjoyments of the season, but try to prioritize some discipline of spiritual practice and study. Consistency + commitment brings deepening. 
Suggestions for this time
Deepen, lengthen or commit to consistency with spiritual practices you already have. 
Mantras to feminine divine
Mantras to Vishnu or Lakshmi and their various forms [eg. Rama + Sitā]
Stories of Vishnu and his various incarnations
Study of yoga scripture or tantra scripture
Bring in an austerity during adhik māsa [eg. sattvic eating, or one day a week of a fast or mono-diet such as kitchari; take out a vice that is not appropriate for your constitution etc]
Disciplined yogic study or practice with a teacher
Be generous with others – give of your time or resources like a divine parent
Scriptural yogic study is highly recommended during adhika māsa… and Patanjali, with it's simple style that offers a personalized and open means to discover the self as the abode of the divine is perfect for this sacred time. 
"Your mind is like a river that can flow in two directions – one auspicious and one inauspicious. Dedicated practice brings you into the auspicious flow. In this river, your stream of consciousness is always flowing toward goodness, discernment and your own dharma." – Patañjali Yoga Sūtra Bhāṣya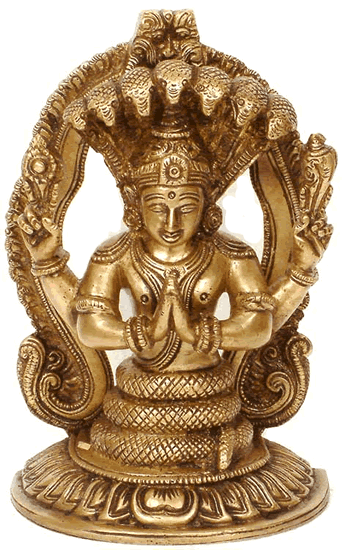 Kaya extracts esoteric + transformational from key sūtras. This revelatory program offers the true meaning, purpose, and potential of yoga through storytelling, teaching, recitation and mind blowing revelatory transmission. This Yoga Sūtra program will touch your heart deeply and impact your practice & life directly. Kaya's approach weaves the Yoga Sūtras with shared teachings from the Bhagavad Gitā + the Upaniṣads, making the teachings accessible, meaningful and relatable for householders who are seekers of the Self.