A joyful, skillful playful full moon
And some insights on the Big leap of Jupiter coming Soon!
*Do read the notes below the video as I've expanded on the video in ways that I hope are helpful. 
Full moon & Hanuman Jayanti
April 5, 2023 brings a full moon in Hasta, in which we celebrate Hanumān Jayanti [Hanuman's birthday]. 
Hasta is the hand, or the fist. But the hand in the vedic tradition is connected to the heart. When we make offerings in ritual and devotional practice we use the hands to make offerings from the heart. When we take action with the hands, we pray that our actions be in-tune with what the heart knows – and what does the heart know? Dharma – both universal values, and personal unique expression of purpose! 
In fact, the Bhagavad Gita says in chapter 16, that those who go against dharma destroy their own hearts. 
Alternatively, those who stick with universal and personal dharma nourish their own hearts and the hearts of others. 
Hanumān's teaching is to do wise action rooted in a devotional attitude – this approach to all of your responsibiliteis in life will give you boundless courage! So Jai Hanumān!
This full moon brings grace, and though it is the moon, has the renewal feeling of a bright pink-orange sunrise! 
Traditional Jupiter Takes a big leap - with the iconoclast Rahu
On April 22, Jupiter – the Guru – takes a BIG leap into the beginning of the zodiac. This marks the end of a 12 year cycle, and the beginning of a new one. This is a huge deal. Take time to reflect on your past 12 years and prepare for the next with wisdom and divine guidance. 
This leap also comes with an interesting combination that will give us some pause – it is called Guru Candala Yoga. It is Jupiter – the traditionalist, coming together with Rahu – the rebel rouser, the outsider, the innovator, the iconoclast. We expect some raw ambition, some suddenness and surprises, some innovation. 
This is an important time for sādhana [spiritual practice] and for wise action. Do move FORWARD. Don't get stuck in in-action. But take time to do your due diligence to be sure that your actions are in keeping with your svadharma [personal purpose]. Don't get sucked in by pure ambition, charisma or short term thinking. 
So much more happening in April!
This is a very important "transition" month of culmination & new beginnings. It is a time to release the past & prepare to step forward into the future with clarity and structure of sādhana and svadharma. There are blessings and challenges along the way. These include: an eclipse "season" in late april, a blessing position of venus, an "exchange" between Mars [the warrior] and Mercury [the communicator] and a healing revelatory position of Saturn that calls us to the depths of karma – are all happening in April 2023. 
Much more about this inside the Nectar of TIme, and practices to guide and support you through the big changes with sādhana inside the SRY Studio [more about both of these offerings – which fit beautifully together – below]
Deepen & Work with Kaya in April
a key time for sacred stories, sādhana & clarifying your Dharma!
Private Container to attune to the Sacred
Experience life organized and nourished by the sacred nectar of time. Each month Kaya shares festivals of the vedic calendar, exclusive Vedic Astrology insights in real time, live Q&A, private community, stories of Gods & Goddesses, deep teachings and lifestyle practices that transform life into a meaningful ritual. Learn to step in rhythm with the divine drumbeat who takes the form Time Each month includes live teachings, Q&A, and bonus content to help you orient each month attuned to cosmic order. 
April Series: Supreme Leap
Hydrated, Lengthened, Fearless, Juicy Psoas​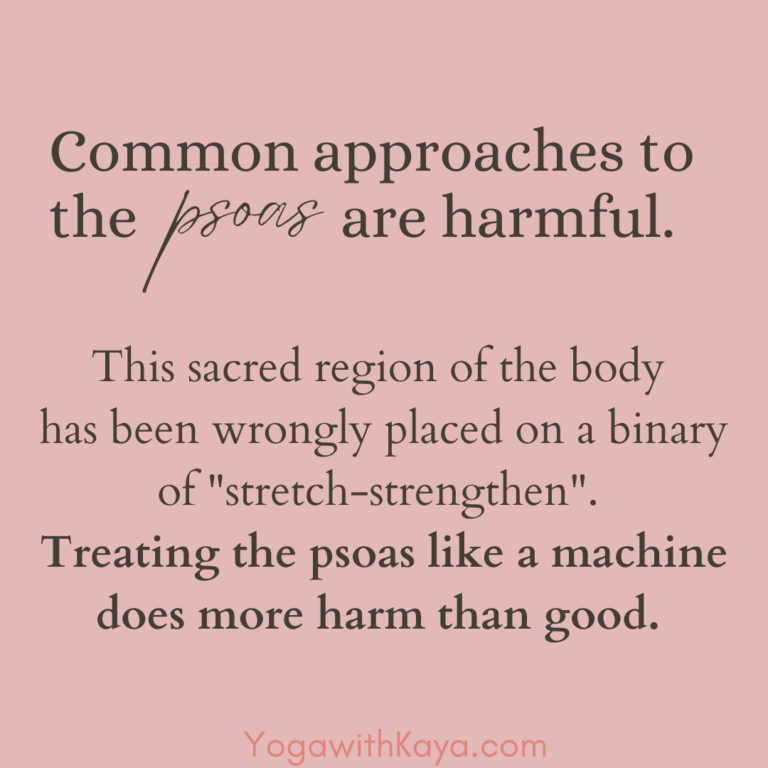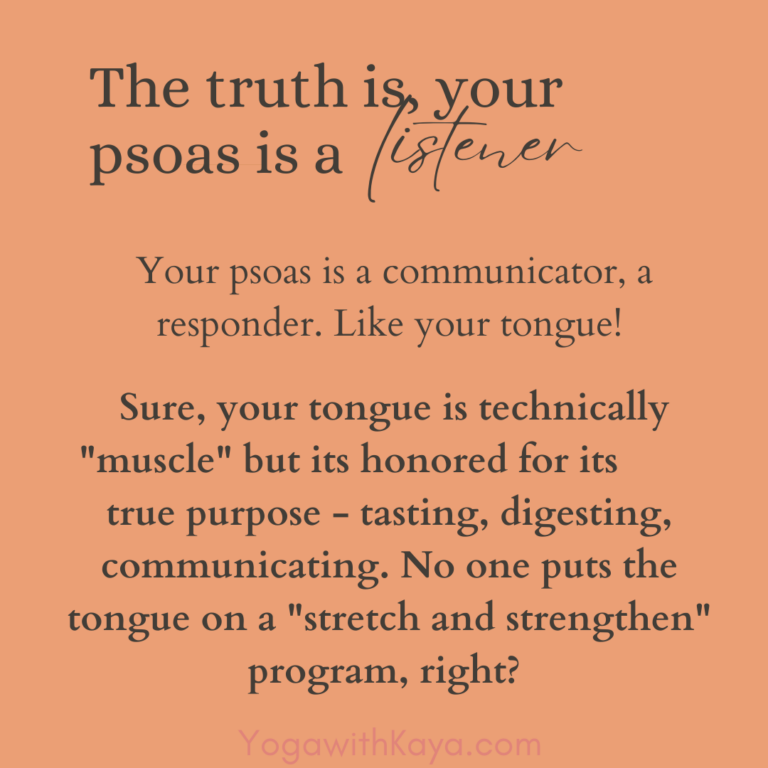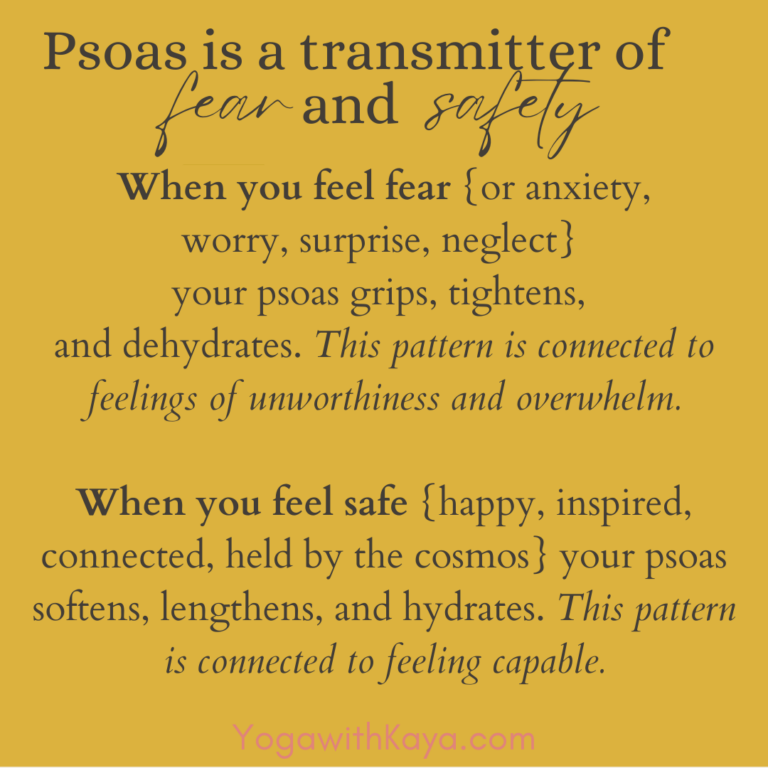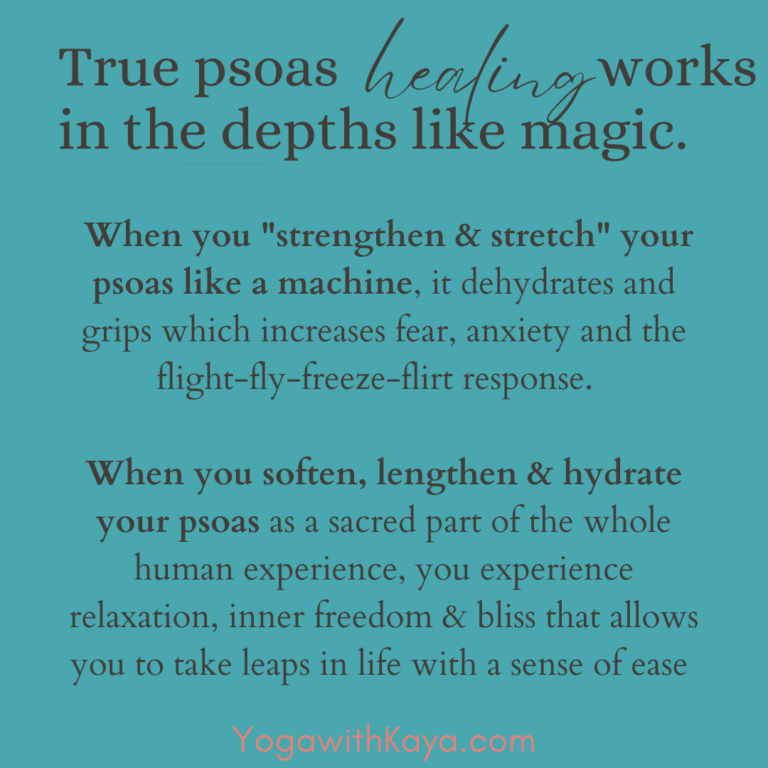 Decompress & nourish your whole spine with an emphasis on lengthening and hydrating your psoas. Over four weeks of therapeutic Supreme Release Yoga practice with Kaya you'll move from landing in the safety of the body to let go, to moving and hydrating the psoas, to opening the heart and coming upright in a devotional, transformational āsana that integrates yogic softeness & power. 
Along the way, Kaya shares meaningful stories of Hanuman – in celebration of his April birthday & the great leap he makes across the sea. As major astrological changes of April require us to take a huge leap, we celebrate sādhana, dharma and devotion!
By the end of the series learn SRY's upright anjaneyasana that opens the heart and psoas so you can leap forward in your soul assignment!