A COMPREHENSIVE IMMERSION IN TEACHINGS THAT TRANSMUTE EVERY MOMENT OF LIFE INTO AN ILLUMINATIVE NECTAR
Practical meets Mystical | 40 hour Dive
The Gita is called a 'nectar' because it concentrates the most supreme teachings of the vedic tradition in one scripture, and it transmits those teachings in the most unusual context – on a battlefield. The Gitā is practical mysticism meant for those of us who seek spiritual maturation in the midst of the complexities and conflicts of worldly life. This program is offered in accordance with the tradition, not as an academic pursuit but as a profound act of love that can transform you, word by word. The teachings are made alive with profound metaphors that have been passed through the oral tradition for thousands of years and modern examples that make it personal, meaningful, and life-changing. 
Next Round Starts Fall 2024
40 Hours CEU; Tuition = $525
This program is for anyone, of any background, who is a seeker of personal and spiritual growth.
To study this text deeply with others is a profound act of self-love.
It opens the door for the wisdom to truly alchemize the struggles and complexities of life into joy.
The Nectar of the Gitā is taught the way this scripture was intended, with the traditional teaching methodology that is passed down orally through lineage, to bring the teaching alive and keep it modern and meaningful from generation to generation. I've been teaching this program since carrying my second son in my womb. Now hundreds of seekers have completed, many returning year after year, and the teachings grow within me each time. It's an honor to share with you.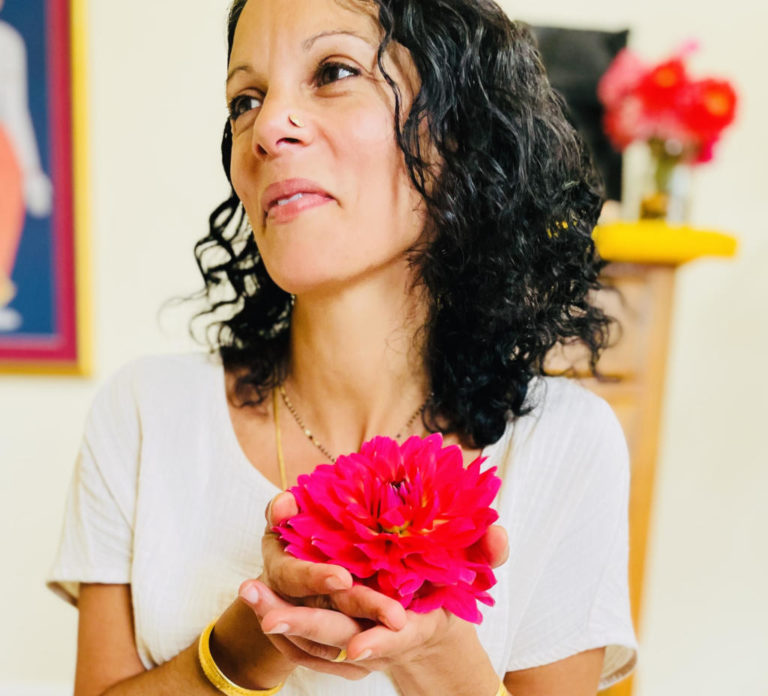 40 Hour program
Three 6-week components spread out over 6 months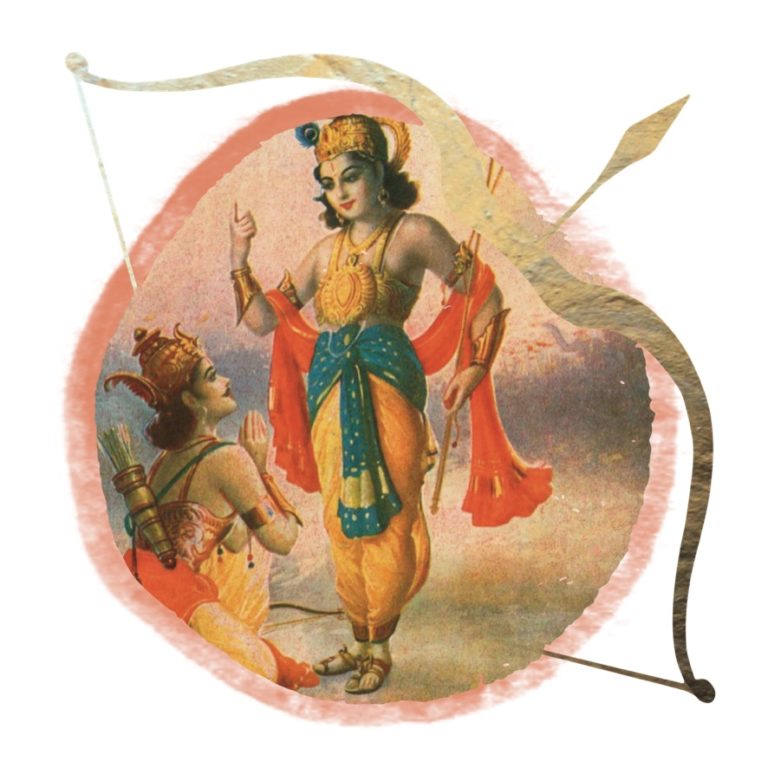 Inside the Program
18 weekly 90 minute live classes

Weekly 30 minute live Q&A 

Everything recorded for your convenience & study

Living teachings unfolded in real time, with the traditional yogic teaching methodology. No homework, no prep work, no required reading. 
Bonuses
A contemplative journal from Kaya to integrate the teachings  into your life

Recommended Translations + Free Online Translation

Decolonized Sanskrit Key Terms

Bonus philosophy-based asana classes 

Online forum for discussion & inspiration 

Discount to audit every year so you can delve in again and again
So Happy I Chose this Program
""Kaya, thank you so much for sharing your wisdom. I cannot think of a word that would be a better description but nectar. It has been a wonderful journey with so many rich teachings that gave me so much to reflect on. I will be reading and re-reading my notes again and again, and definitely keep studying this program for a while. I am very happy with choosing this training and I am more than happy that I found you as my teacher. You are a true inspiration. Thank you!""
Birgit
Teacher
Profound Impact
"This program had such a profound impact on my life, my relationships and my teaching. It has been absolutely invaluable. Delivered as traditional a way as possible, with storytelling and analogies that made it digestible and understandable. The technology meant I could sit back and absorb as well as re-watch, pause and take notes and integrate what was being transmitted. Kaya's teaching is humble, humorous and always held in wisdom."
Katerina
Yoga Teacher
Profound and Practical
"Kaya! Your knowledge of this subject is profound! It frightens me. But in a super good way! I have learned so much. Teacher, thank you so much! I find the Gita and the nectars within as a practical means of applying the teachings in day to day living and as a supplement to my faith."
Steve
Yoga Teacher and First Responder
Deeper Understanding of Life
""This course has opened my eyes and heart so profoundly! I am new to the Vedic tradition. Having the opportunity to learn from you has given me context and a deeper understanding of my life internally and externally. I don't think I could ever express my gratitude and love for you and this course. Thank you, thank you, thank you.""
Devon
Inspired and Awakened
"Kaya you have gifted us the opportunity to explore the Gita in a way I imagine many people never do. Your teaching has inspired, challenged, awakened and encouraged me. I have felt my understanding of yoga mature and the way I teach and engage with students has evolved. I am so grateful to have the opportunity to learn from you. You hold an energy that is kind and strong, warm and clear, incredibly intelligent and incredibly accessible. Thank you truly from my whole heart!"
Sonia
Yoga Teacher
So Clear
"I'm REALLY LOVING these teachings. Your explanations make things so clear. It is the reason for the teacher. I could never get this meaning just by reading the texts, so THANK YOU!"
Kimberlie
Yoga Teacher
Resonating Deeply
"I absolutely adore these teachings and your approach Kaya. They resonate deeply with me and stay with me. I love to revisit my notes and the recordings. I love that you keep in touch with students and that your teachings are relevant and timely. And it makes me think. I really appreciate the bonus classes that you invite us into, your writings and recommendations. You have been a steady, unflickering flame of light in these often overcast and blustery days of late. Thank you."
Cat
Yoga Teacher
Had a Profound Impact
"The Nectar of the Gītā had a profound impact on my life, my relationships and my teaching. It has been absolutely invaluable. Delivered in as traditional a way as possible, with storytelling and analogies that made it digestible and understandable. Kaya's teaching is humble, humorous and always held in wisdom."
Katerina
Yoga Teacher and Teachers' Teacher
The Best Course I've Ever Taken
"Just absolutely the best course I have ever taken (twice) in 25 years of yoga study and I'll be returning for another round! If you don't know where to start with classical yoga philosophy, you covered a little in a but feel you missed its heart, or you're a longterm student who's ready to do deeper, Kaya's gentle, profound, loving teachings will take you on a journey into this beautiful shastra and into yourself. She shares wisdom gleaned from her own journey as supported by her own teachers, and theirs by their own teachers... the living tradition itself - so much more vital and important than empty, transaction-based certifications. And never in a way that buys into the cult of yoga celebrities, but in ways that bring these ancient teachings to life for modern day practitioners immersed in the world – because she is. This is yoga taught from yoga's own standpoint. It's decolonized, inclusive, accessible and trauma aware. Kaya weaves all of this into the course with skill and care and points back to the yoga tradition itself with so much of what we need right now understanding, insight, compassion, guidance, generosity and companionship, generating a living relationship with the shastra … and ultimately ourselves, as it intends. Real yoga is out there!"
Joanna
Teacher, Writer
Daily tasks have become Yoga
""Your use of analogy to explain complex concepts is truly mind-blowing. The impact of your teachings and practices runs deeply. It has been validating to learn how to approach daily tasks as spiritual practice. With the Gita I now have a resource I can turn to again and again. Now I have a growing feeling of reverence, that everything I do is a sacred offering. I will be coming back again and again to the well that is you and what you share." ​"
Lydia
Finally a Respectful Teacher Student Relationship
"Thank you Kaya for your tremendous generosity. Generosity on so many levels. I previously didn't understand what it looked like to have a respectful relationship with a teacher. I now see how that relationship benefits students and teachings. I'm so enjoying and embracing being a student again. I'm coming to see that yoga isn't separate from teaching and teaching isn't separate from giving. I now understand how central the teacher-student relationship is, in ways that I intuited before but am now truly coming to understand.Thank you for your depth of understanding and the way the teachings filter through your own personality structure. You can only teach the way you teach with generosity. I have listened to your teachings again and again, and I get something new and layered out of every listening and it has caused me to reflect a lot on the process of learning overall.""
Joanna
Writer & Teacher
A Life Changer
"I feel extremely blessed to have been given this opportunity. The Nectar of the Gita has been a transformative experience on so many levels , truly impacting my daily being and positively reinforcing love inside and out. This was a life changer Kaya. Your teaching style is gentle yet firm and has an openness of spirit that reflects spiritual teaching of the highest order. A teacher that embraces you in the fold, no hierarchy just friendship and transmission. Well done!"
Laura
Yoga Teacher
Serious Vedic Study
""This was a remarkably rich, full, deep undertaking, and I am so grateful to you for creating it with such wisdom and care. It was not only a journey through the Gita, but a serious introduction to Vedic thought and the study of Vedic scripture in general. To have a teacher who can unpack the texts and teachings for and with students - I feel so grateful for that gift, thank you.""
Paige
Yoga Teacher
Blown Away
"Kaya, I am blown away by your ability to anchor these teachings in lived experience and transmute them in ways that aren't watered down. I've studied the Gita formally under other teachers and none landed the way this did. Thank you!"
Kelsey
Clear and Transformative
""I am so truly grateful to you Kaya. These teachings and the clarity that you bring to them came at a time in my life where I needed clear guidance for my spiritual growth. Your are a gifted teacher with a wealth of knowledge. What I learned through this course applies to every moment of the day. This has increased my ability as a teacher, to share in a way that will hopefully also help transform lives in some way.""
Nancy
Yoga Teacher
A Revelation
"Studying the Gita with Kaya has been a revelation. Finding out how rich in layers the verses are and the crucial differences in what certain words were meant to mean compared with how they are translated in the west. Finding out how applicable it is to everyone's life. The Gītā has to be unpacked and appreciated and applied. It's been so incredible. The revelations are endless. Thank you from the bottom of my heart Kaya!"
Jonathan
Pilates and Yoga Teacher
Joy Unfolding
"This program has been such a joy unfolding. It puts words to so many things that I've felt and known in my heart about reality. I took a whole course on the Bhagavad Gita previously where nothing was illuminated and I couldn't understand it. I love the way you teach, unpacking every line and utilizing metaphors."
Tyler
*Coupons won't work with payment plans
Nectar of the Gitā Curriculum
In 3 SIX WEEK PARTS
40 hours of engaging content.
Part 1: The Nectar of Action
"You have choice with regard to your action, however you do not get to choose the results of your actions."- Bhagavad Gītā, 2.47
Lessons & Q&A – Taught Live & Recorded
In part one, we begin with learning what is the Gitā and then gain context with Kaya's inspired retelling of the Mahābharata. Then we explore chapters 1-6 which unpack the human predicament, the supreme human potential, and how to transmute every action of life into a yogic action of spiritual maturation and discovery. 
Part 2: The Nectar of Love
"The vision of the the divine is that it is not distinct from the individual. You and God are one limitless awareness" – Swami Tadatmānanda
Lessons & Q&A – Taught Live & Recorded
In part two, we explore chapters 7-12. What is the nature of the divine? What is God, really, and how can we relate to that supreme eternal reality if we choose to? Does yoga require belief? What influences our lives? What happens at the moment of death? What is the role of faith? Is the divine here and now, or beyond, or both? And how do we engage in an authentic relationship with all of this? 
Part 3: The Nectar of Knowledge
"Nothing is more desirable than this knowledge which is both good for you and delicious, like nectar." – Pujya Swami Dayananda Saraswati
Lessons & Q&A – Taught Live & Recorded
In part 3, we delve into a profound understanding of the mind from the vedic viewpoint. We explore those characteristics which obstruct spiritual growth and those virtues which make us available for maturation and enlightenment. Chapters 13-18 of the Gitā offer ethical and lifestyle insights and a layered understanding of the conditions of mind that affect every moment and thought. 
Live attendance is wonderful when possible! Also, about 65% of class participants join via recording and still have lots of opportunities to ask questions and participate in dialogue with Kaya and the other students through our online sangha forum.**
*Coupons won't work with payment plans
Nectar of Yoga Philosophy Certifications
While you wait for the next round, you're invited to join Kaya for DeMystifying Karma or the Nectar of Patanjali – together all of these programs can result in you receiving a Nectar of Yoga Philosophy Certification with Kaya.
Fate, Free Will & The Momentum of Life
Everything you've ever wanted to know about karma! In this program Kaya expertly unpacks the mystery of doctrine of karma through stories, oral tradition and vedic scripture. Deepen your understanding of fate, free will, reincarnation, dharma, action, motivation and much more. 
Karma's teachings are a must-have resource for anyone seeking wisdom, insight, and a transformed viewpoint on life's journey. 
Clarifying Yoga's Purpose Potential & Practice
This month-long immersion is a rare opportunity to delve into these essential teachings in ways that touch your heart deeply and impact your practice & life directly. Kaya extract the esoteric and transformational nectar of this sacred manual,  with select key sūtras. This revelatory program offers the true meaning, purpose and potential of yoga through storytelling, recitation, experiential practice and revelatory transmission of the true meanings of the sūtras like you have never heard before.